New Hires
You are required to enroll and elect your benefits within 15 days of your employment. Please be on the lookout for a welcome email from the Benefits Office. Please do not try to enroll if you have not received the email.
Please be sure to go out to www.myFBMC.com, register as a new user and then continue to access selected account.  Having issues?  Contact the Employee Benefits Department at 904-390-2351.
Mid-Year Change or Qualifying Event
You have 60 days from the time the event took place or when the coverage has ended to complete an enrollment.  Visit the enrollment site at www.myFBMC.com, follow the steps to access your account or register as a new user.
Steps to Register Your Account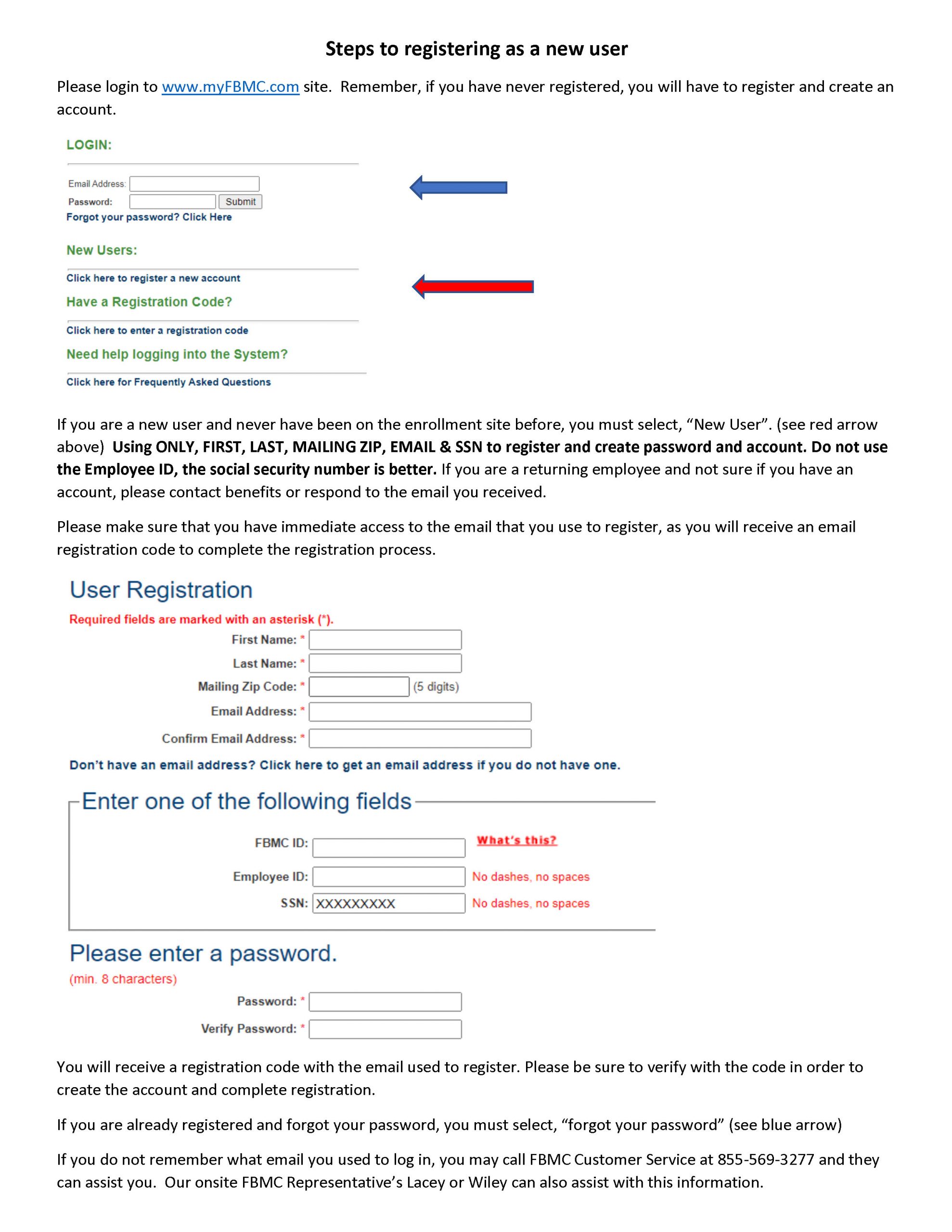 Steps to Upload Supporting Docs